Covid – 19 Update
July 24, 2020,
At Bountiful Farmers' Market the well being of our guests and vendors is our top priority.
We have remained open through this entire time. Only the non-essential vendors missed 2-3 months of work due to economic collapse. All vendors are catching up to their loss, slowly, and this is why it is important to realize the super power of feeding the local economy to rebuild the community quickly. Act locally, think globally.
In these uncertain times, we are all doing our best to be socially responsible and help flatten the curve of COVID-19 (novel coronavirus). Following recommendations from public health authorities on physical distancing and maintaining a maximum customer capacity at all times. We will be OPEN REGULAR HOURS every weekend with additional safety precautions in place:
Limitations on customer capacity within the market, 120 allowed at one time
Line-ups outside, rain or shine, during peak market times to maintain capacity
Enhanced cleaning schedule with additional care for high touch areas
AHS has declared NO SAMPLES at a public market at this time (July 24 2020)
Please hand sanitzer when eating in our distanced food court
The market offers extra hand sanitzer units near the food court PLUS sinks with piping hot water in both the Men's + the Ladies' washrooms
Events are postponed, only BASKET GIVEAWAYS every weekend
Food court is OPEN at a 50% seating capacity, with enough room to sit at a distance and added janitorial support for the tables, please read the table talkers to direct the janitors 🙂
Restaurant take-out orders available or through various delivery apps
Children's play place is CLOSED and all games and interactive activities postponed
DELIVERY SERVICE + CURB SIDE PICK-UP is available!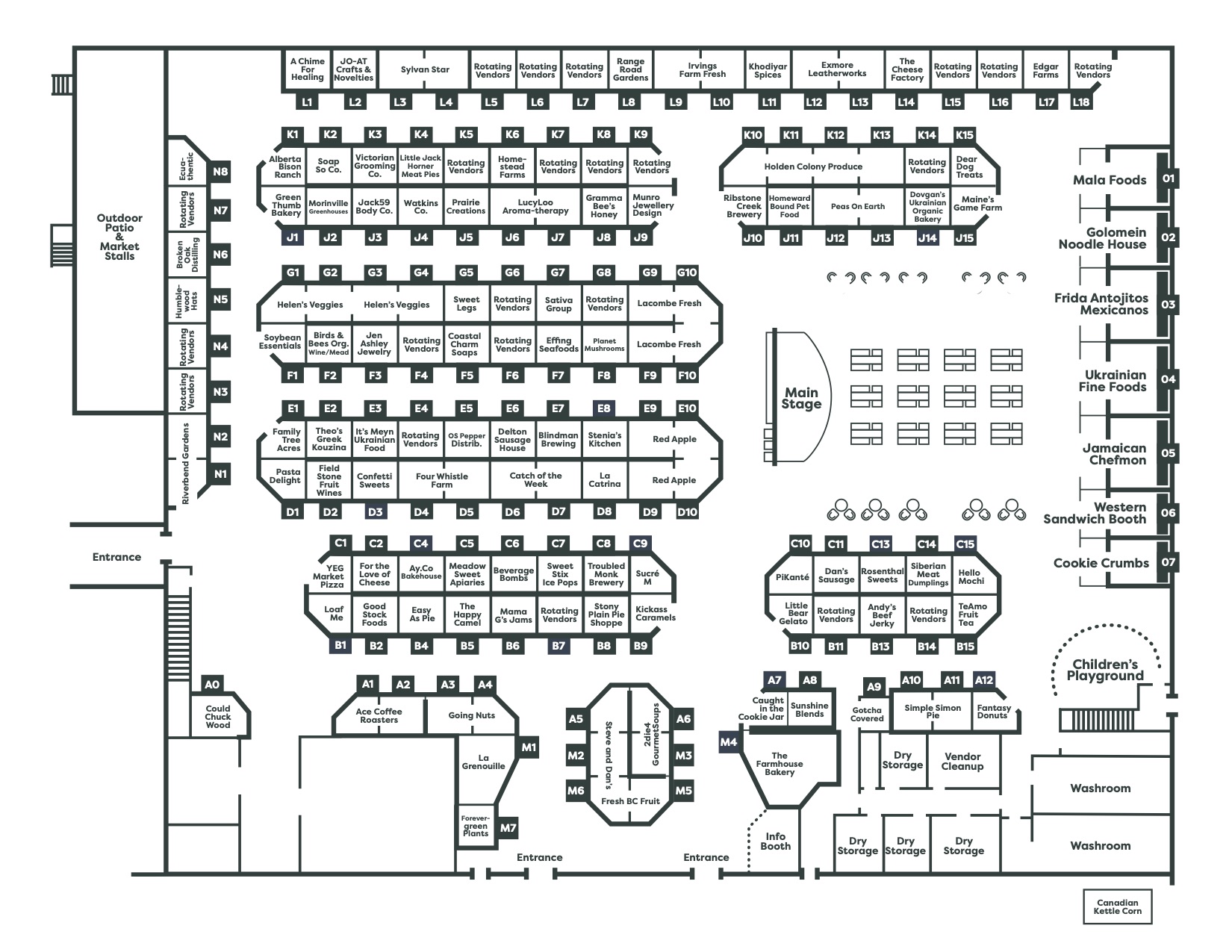 Here is how we recommend to shop at Bountiful Farmers' Market in a SAFE Way: 
Do not visit the market if you are sick or have recently travelled.

Do not come with a group of family & friends. Choose a healthy designated shopper for each household, and reach out to elderly family and neighbours to include their shopping lists.

We will be monitoring the number of visitors. Please be prepared to possibly stand outside in a physically distanced line-up.

To reduce cross-contamination, please do not touch products you do not intend to buy.

As you shop in the market, please observe physical distancing to keep one another safe. You will see Physical Distancing reminders posted around the market. Fortunately, because the market is so open and spacious, we can easily observe this distancing regulation.

Wearing a mask is not mandatory at this time. Wearing one is the choice of each vendor and customer. Alberta currently has not mandated it in all public places (July 24 2020)

All public seating is at 50% seating capacity. You will be able to access the Food Hall to pick up ready-to-go meals and take-out options but there is a limited about of seating in the Market at this time. 

In addition to the standard cleaning that has been part of our daily schedule, we have included extra measures to increase the sanitation of the market. Our cleaning staff is focusing on high-frequency touch points using hospital-grade disinfectants and sanitizers. 

Do not bring your own containers. Vendors must only serve products in take-out packaging. Vendors offer free plastic or paper bags to use and will accept growler returns, but no refills. Reusable shopping BAGS ARE ALLOWED as of May 8 2020

Hand sanitizers are placed around the Market; we also have large public washrooms with plenty of soap for handwashing. 

Be kind, stay safe, and healthfully nourished.  Together we got this!
If you are practicing self-isolation, are elderly or immunocompromised, Bountiful Market is working hard to serve high-risk individuals with Curbside Pick-up & Delivery. 
We are doing our best to provide safe and innovative solutions during these unprecedented times and hope that our customers can be patient and understanding during this difficult time.
Thank you for supporting local!