Golomein Noodle House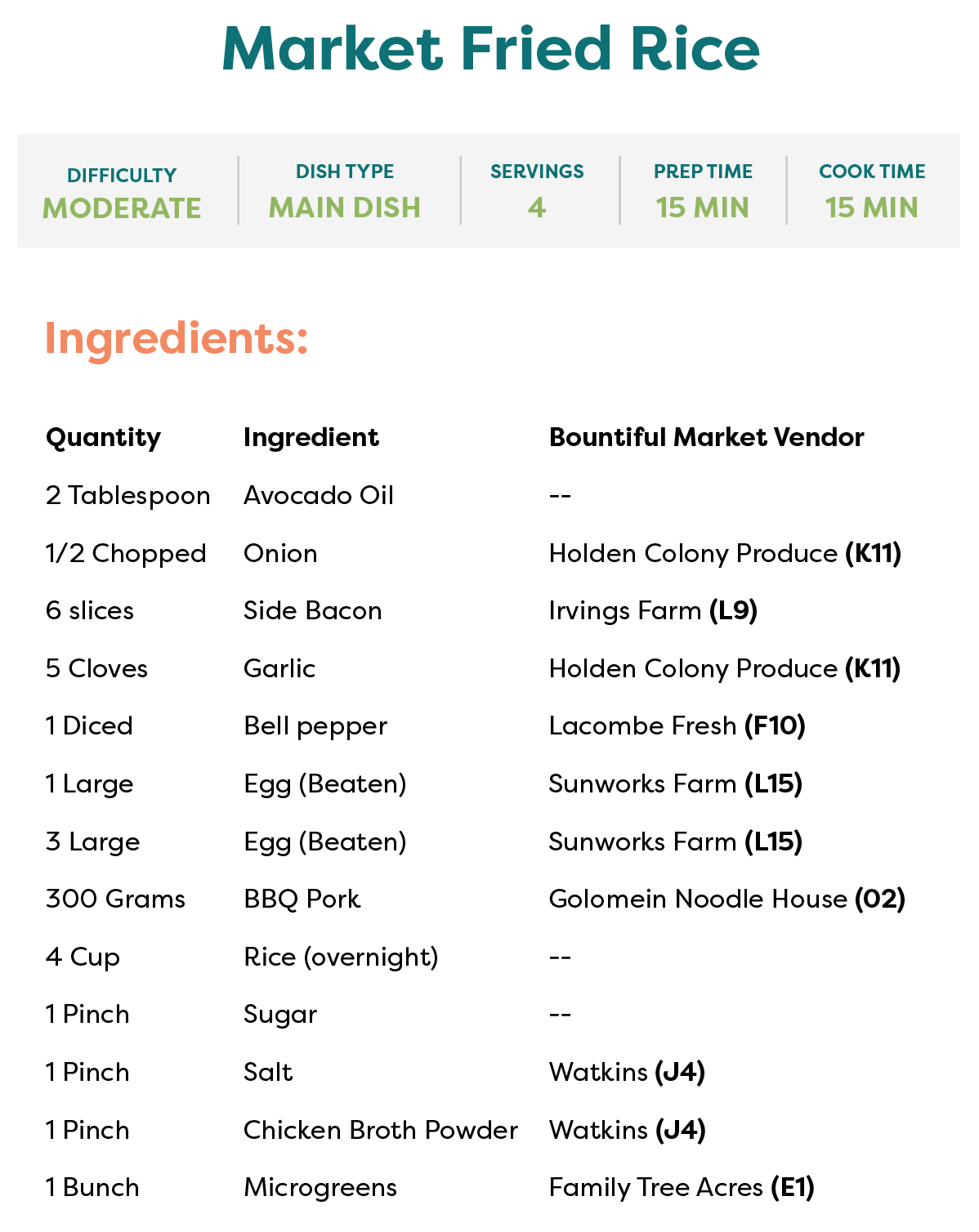 1. Prepare all ingredients. Chop and dice as necessary.
2. Pre-heat avocado oil in wok on medium heat. Add garlic. Fry until garlic just starts to brown. Add onion and continue browning both garlic and onions together. Add 3 beaten eggs, peas, and diced bell pepper to the mixture and continue to fry until eggs are fried. Remove whole mixture from wok and keep aside.
3. Pre-heat wok. Fry chopped bacon in wok until golden brown. Add rice to the wok and continue frying on medium to high heat. Stir intermittently to ensure it does not burn (higher heat will require more stirring).
4. Once rice is thoroughly warmed add egg, pea, and pepper mixture. Add 1 beaten egg to mixture and continue to fry.
5. Add pinch of sugar, salt, and chicken broth powder to taste. Taste rice to ensure desired flavour is achieved.
6. Add BBQ pork to mixture and continue frying.
7. Add melted butter to mixture. Mix thoroughly.
8. Garnish with microgreens.
9. Enjoy!