Mama G's Jam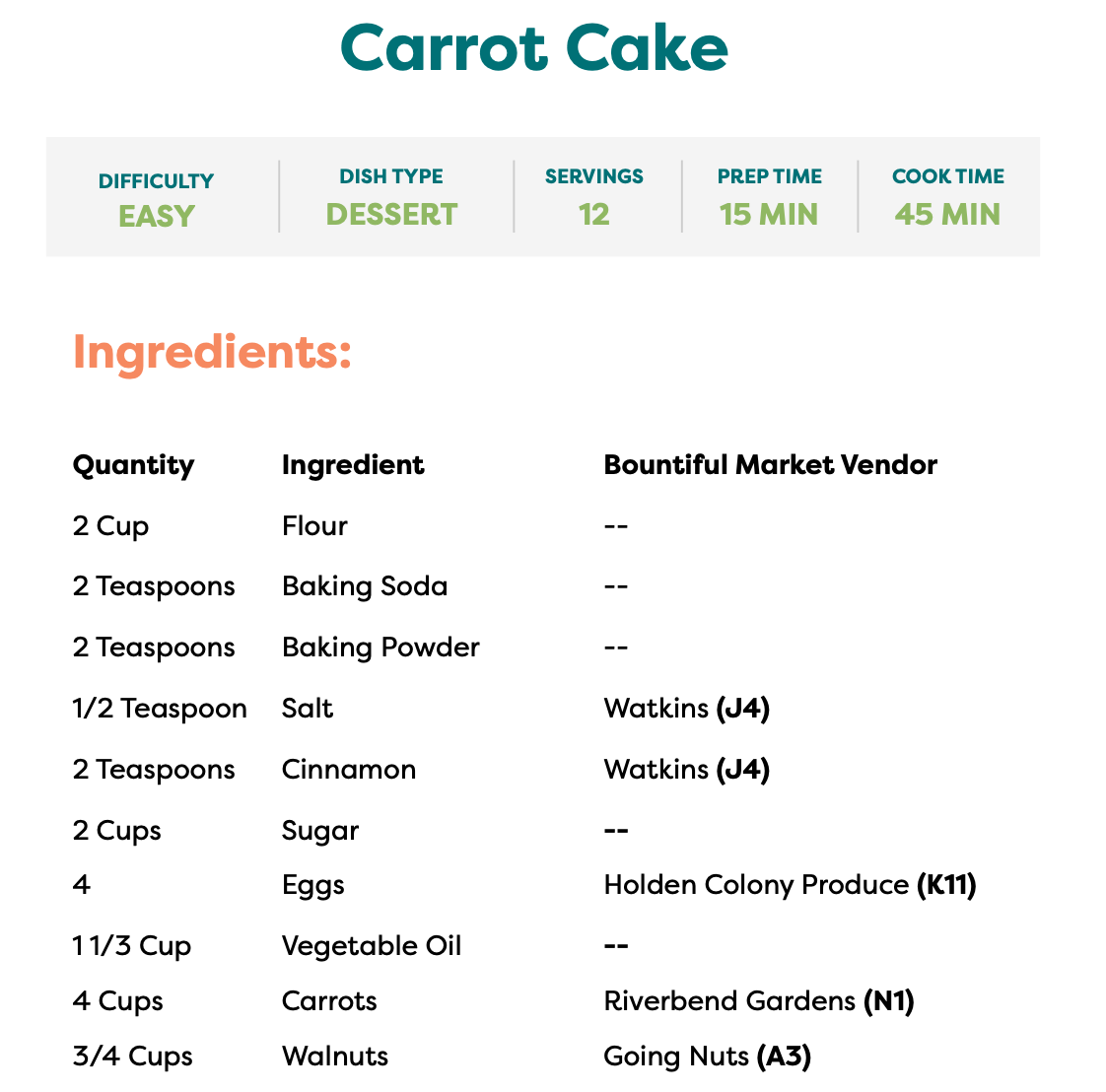 Cooking Instructions
1. Preheat oven to 350 degrees F (175 degrees C). Grease and flour a 9×13 inch pan. In a bowl, sift together the flour, baking powder, baking soda, salt and cinnamon. Set aside.
2. In a large bowl, mix together the sugar and eggs until thick and pale. Stir in the oil, then gradually mix in the sifted dry ingredients. Fold in the carrots and nuts. Spread evenly into the prepared pan.
3. Bake for 40 to 45 minutes in the preheated oven, or until a toothpick inserted into the cake comes out clean. When cool, frost with your favorite Cream Cheese Frosting.