Frida Urban Taqueria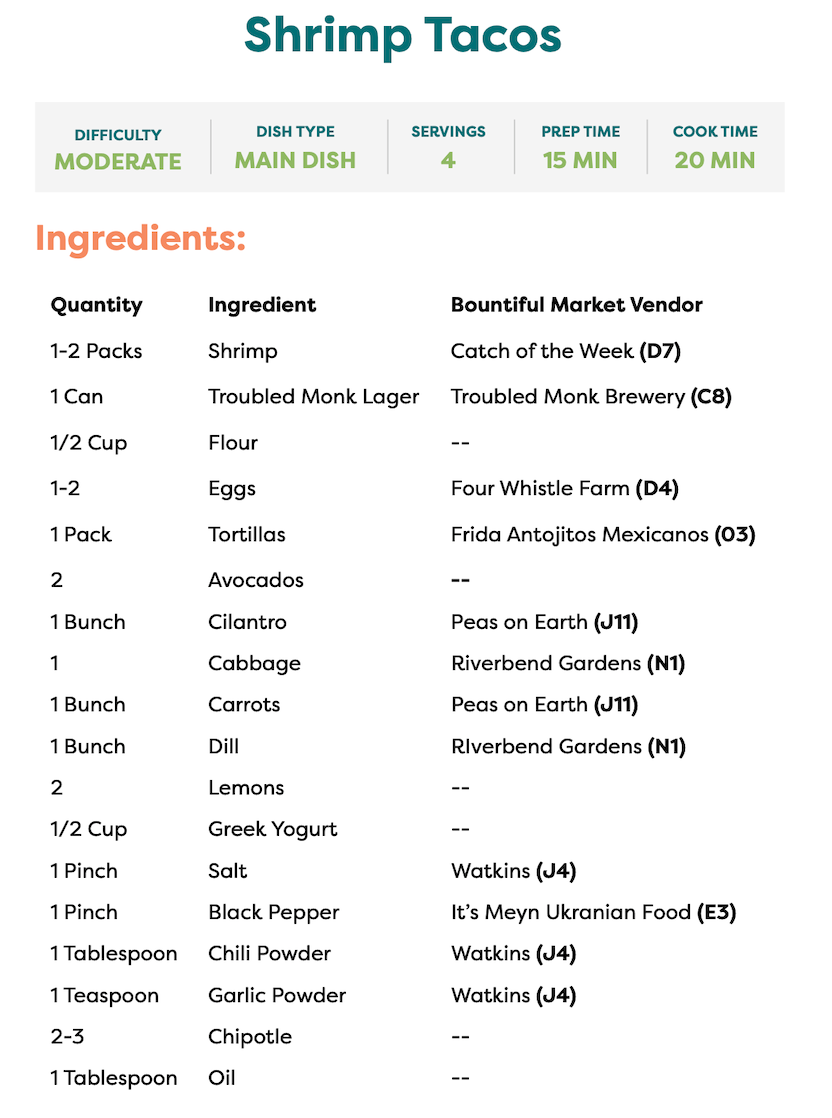 Cooking Instructions
Beer batter:
In a bowl, mix flour, egg, salt, pepper, garlic and chili powder. Slowly add Troubled Monk Lager until batter is smooth.
Coleslaw:
Slice cabbage thinly. Shred carrot. Mix together with greek yogurt, dill, and lemon. Add salt and pepper to taste. Heat oil in medium pot to 350 F or 180 C. Mix shrimp in beer batter and add to oil. Fry for approximately 4 to 5 minutes, or until gold brown. Warm tortillas on pan with touch of oil. Serve fried shrimp on tortillas.
Add coleslaw, sliced avocado, and chopped cilantro. Add a squeeze of lemon.