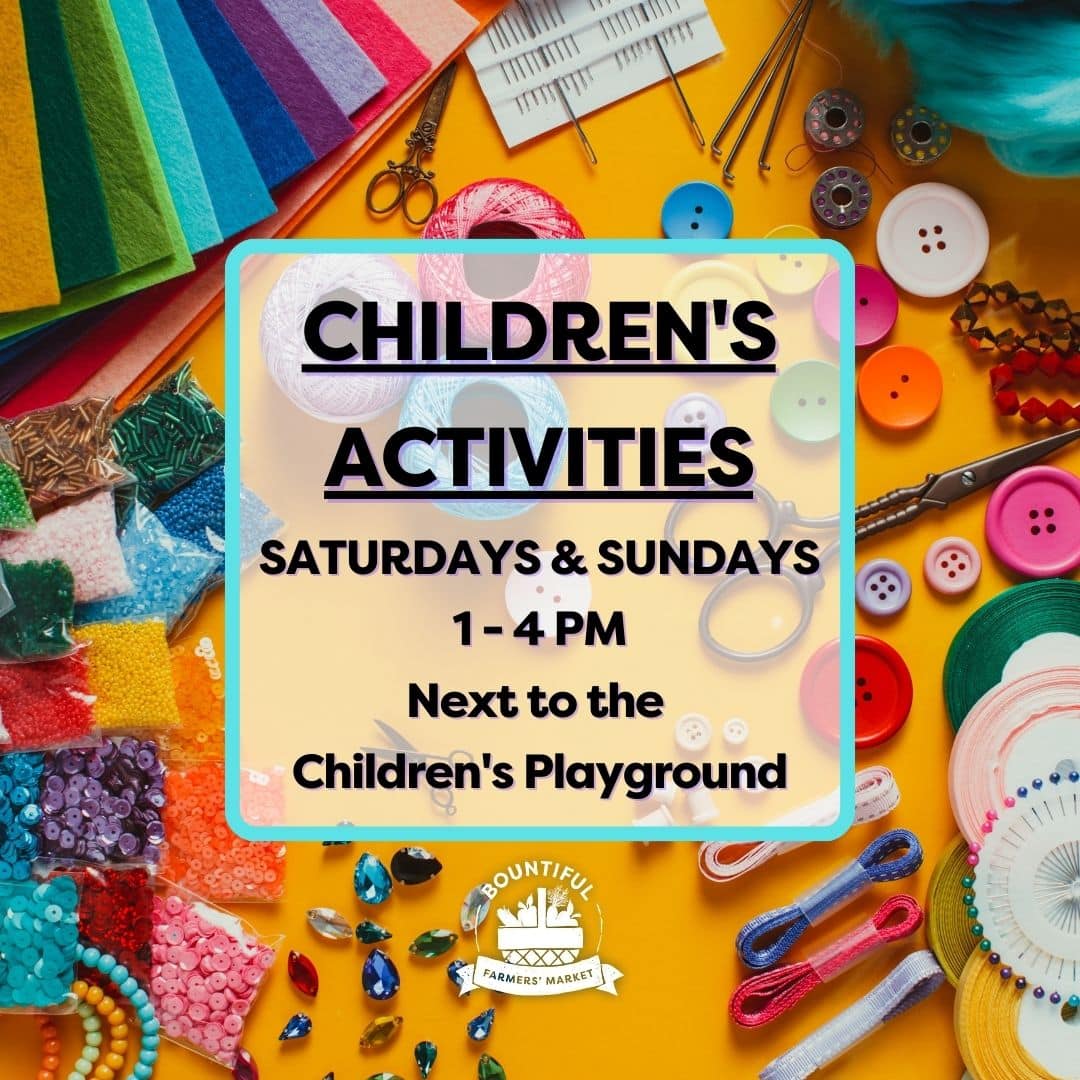 CHILDREN'S ACTIVITIES
Join us next to the playground for a fun Children's Activity!
Every Saturday & Sunday from 1-4 PM.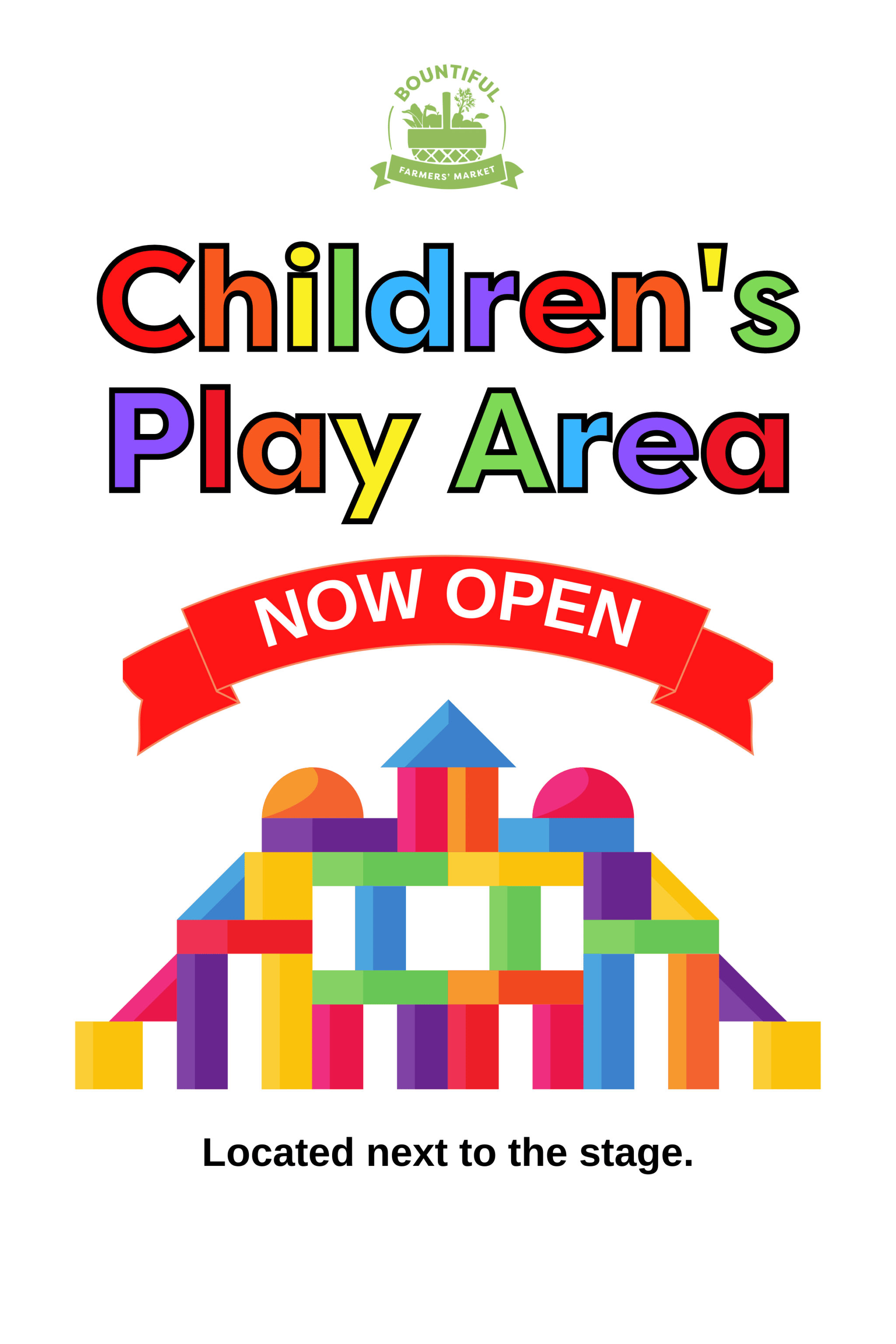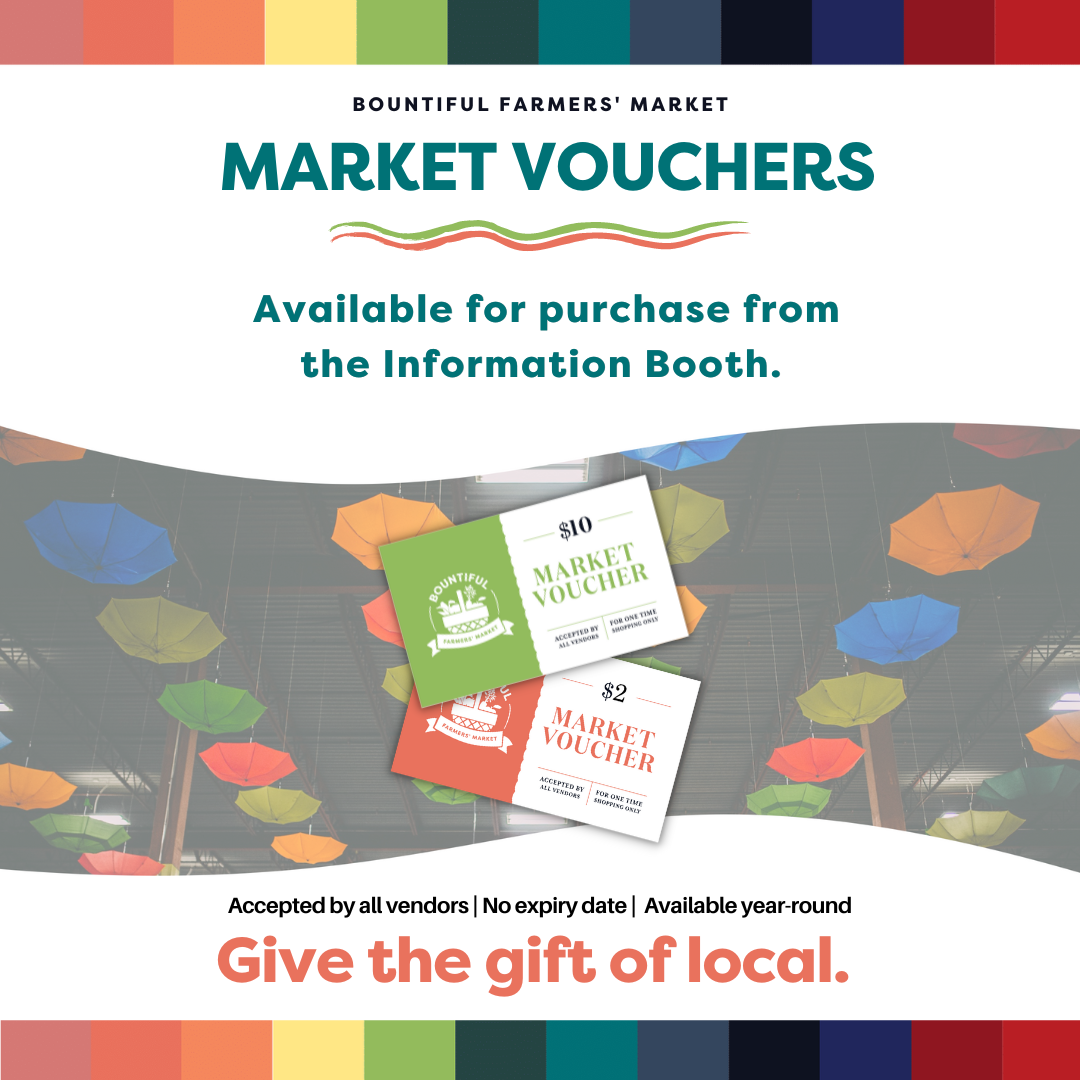 Give the gift of local grocery shopping!
Sold in $10 increments, our little gift cards can be used like cash at any Bountiful vendor, never expire, and are a pretty big deal!
Over 110+ local businesses and 7 restaurants appreciate the support.
PURCHASE IN PERSON AT OUR INFO BOOTH.
For large orders email us: office@bountifulmarkets.com
Previous
Next
See what's hopping at Bountiful Farmers' Market. A mini-vacation destination all year long!
Check out the best local producers and makers that Southside Edmonton

has to offer.
Your one-stop-shop to keep you stocked for the week. Everything from fresh local vegetables and meat, local coffee roasters, to Albertan beer and wine… you'll find it here three days a week, all year round!
Find us on Edmonton's South Side!
Convenience: Easy to get to via car, bus or bicycle. Convenient access from
Anthony Henday, Whitemud Drive, 99 Street, 34 Ave and 91 street.
HOURS
Friday 10AM-4PM
Saturday 9AM-4PM
Sunday 10AM-4PM
Free Parking: Plenty of free parking for both customers and vendors.
We have accessible parking for vehicles and bicycles.
Which vendors can I expect to see?
Our vendors make our market stand out! Everything from fresh local vegetables, local organic meat, and local coffee roasters, to Albertan beer and wine, we have what you're looking for.
Our Categories
Fruits, Vegetables, Herbs, Mushrooms
Baking, Candy, Nuts, Honey, Ice-Cream
Beverages, Wine & Alcohol
Grains & Pulses
Deli, Concession & Prepared Foods
Art, Craft, Bath, Beauty & Home Décor
Meat, Dairy, Eggs, Fish, Seafood
Clothing, Jewelry, Kids & Pets items
Plants, Flowers
Preserves, Sauces, Oils, Vinegars
View Vendor List
Connect with us!
We know that the farmers' market scene in Edmonton is rapidly changing these days, and both vendors and the public have lots of questions.